Keynote Speakers
---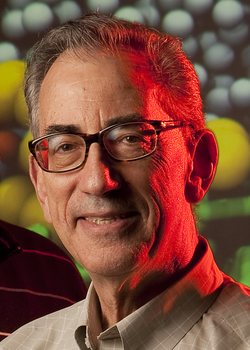 Dr. Michael Klein
Biography: Michael L. Klein received his Ph.D. in Chemistry from the University of Bristol, UK. After holding post-doc positions in Italy, the UK and the US, he joined the staff of National Research Council of Canada in 1968. In 1987 he moved to the University of Pennsylvania as Professor of Chemistry. He became Director of the Laboratory for Research on the Structure of Matter in 1993. In 2009, Professor Klein joined Temple as a Laura H. Carnell Professor of Science and the Director of the Institute for Computational Molecular Science. He was appointed Dean of the College of Science and Technology at Temple in 2013.
Professor Klein is a member of the National Academy of Sciences (2009), a Fellow of the Royal Society of London (2003), and an Honorary Fellow of Trinity College in Cambridge, UK (2013). His NAS election citation states: "Klein has advanced the frontiers of computer simulation for condensed phase molecular systems. His research has influenced the interpretation of experiments on the structural and dynamical behavior of disordered crystals, hydrogen bonded liquids, conducting fluids, supercooled liquids, self-assembled monolayers, and lipid bilayers."
---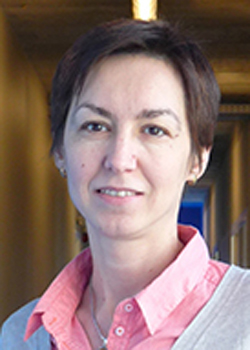 Dr. Laura Grigori
Biography: Laura Grigori received a Ph.D. in Computer Science (2001) from Université Henri Poincaré, France, INRIA Lorraine. After spending two years at UC Berkeley and LBNL as a postdoctoral researcher, she joined INRIA in January 2004.
She was a member of Sage group at INRIA Rennes and Grand-Large group at INRIA Saclay - Ile de France and LRI, Paris 11 University. Since January 2013 she leads Alpines, a joint group between INRIA Paris and J.L. Lions Laboratory, UPMC. During the academic years 2014/2016 she was on a sabbatical leave as a Visiting Professor/Researcher at UC Berkeley.
---
Dr. David May
Biography: David May is the CTO and co-founder of XMOS, and Professor of Computer Science at Bristol University, UK. He graduated in CS from Cambridge University in 1972 and then spent several years working on architectures and languages for distributed processing. In 1979 he joined Inmos and then spent 16 years in the semiconductor industry. David was the architect of the Inmos Transputer – the first microprocessor designed to support multiprocessing – and the designer of the OCCAM concurrent programming language.
David joined Bristol University as Head of Computer Science in 1995 and continued an active involvement with Bristol's growing microelectronics cluster and its investors. His most recent venture is XMOS, which he co-founded in 2005. David has 40 granted patents with many pending patents centered around microprocessor technology. David was elected a Fellow of the Royal Society of London in 1990 for his contributions to computer architecture and parallel computing, and a Fellow of the UK Royal Academy of Engineering in 2010.
---